For commercial lighting, Adayo Lighting has always paid attention to the importance and necessity of its utilization. Therefore, Adayo Lighting is especially dedicated to the research and production of commercial lighting, and pays close attention to other lighting fixtures such as commercial downlights and commercial spot lights.
The workhorse for commercial lightings
Commercial downlights are designed for use in office buildings, shopping malls, airport terminals, train stations, healthcare facilities, gyms and fitness centers, educational facilities, and other non-residential environments. They are a real workhorse in commercial, institutional and public facilities, providing ambient, accent or task lighting for office workspaces, shopping spaces, conference rooms, auditoriums, art studios, libraries, circulation zones, dining facilities, corridors, stairways, and lobbies.
These commercial downlights, often called "cans", sit flush to the ceiling making for a visually clean ceiling line and modern architectural look. Regression of light source allows the recessed lights to provide glare cutoff for maximum visual comfort.
The use of commercial spot lights
The use of commercial spot lights is also very large and common in everyday life. In shopping malls, we can often see commercial spot lights, especially in clothing stores or some stores that need to create a sense of atmosphere. Commercial spot lights can be very good at shining beams of light on the walls, or directly on the goods to create a good atmosphere. It is also very common for commercial downlights and commercial spot lights to be used in combination in stores.
Recessed Lighting in Commercial Facilities
Nothing has a greater impact on commercial facilities than lighting. Owners and operators of these facilities face a number of serious challenges: high energy and maintenance costs, increasingly stringent energy-efficiency standards, long working hours, and the need for high-quality lighting that is critical to user satisfaction, productivity, and safety. Successfully meeting these challenges depends on lighting technology and the efficient use of that technology. Lighting must meet codes, utilize energy efficiently, adapt to user needs and preferences, increase productivity, and enhance user satisfaction within the illuminated space.
Adayo Lighting is focused to these consumer needs and offers a universal five-year life and five-year warranty on recessed lighting, whether it is commercial downlights or commercial spot lights. And for commercial downlights and commercial spot lights are also very concerned about the luminous efficacy, part of the product can reach 120lm/W.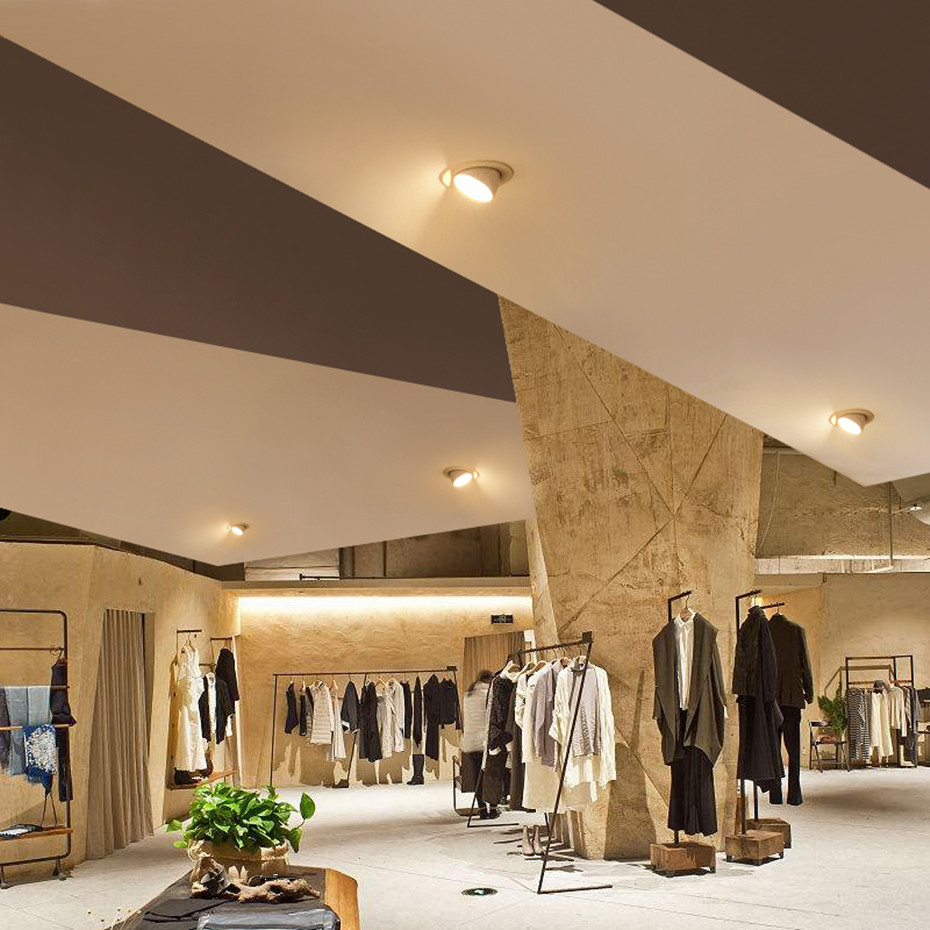 In daily life, the use of commercial lighting is very extensive, commercial downlights and commercial spot lights can be found everywhere in shopping malls. Adayo Lighting is aware of its position and significance in the lighting field, and has been digging deep into the new features, actively innovating, and walking in the forefront of the commercial lighting field.