● Product Description
ROSEY 6.5W CCT3 indoor ceiling spotlights are traic dimmable that supports dimmers of common brands on the market. With a classic minimalist design, tool-free installation, IP65, with die-casting face ring and good heat dissipation performance, different colors to choose from, suitable for residential lighting.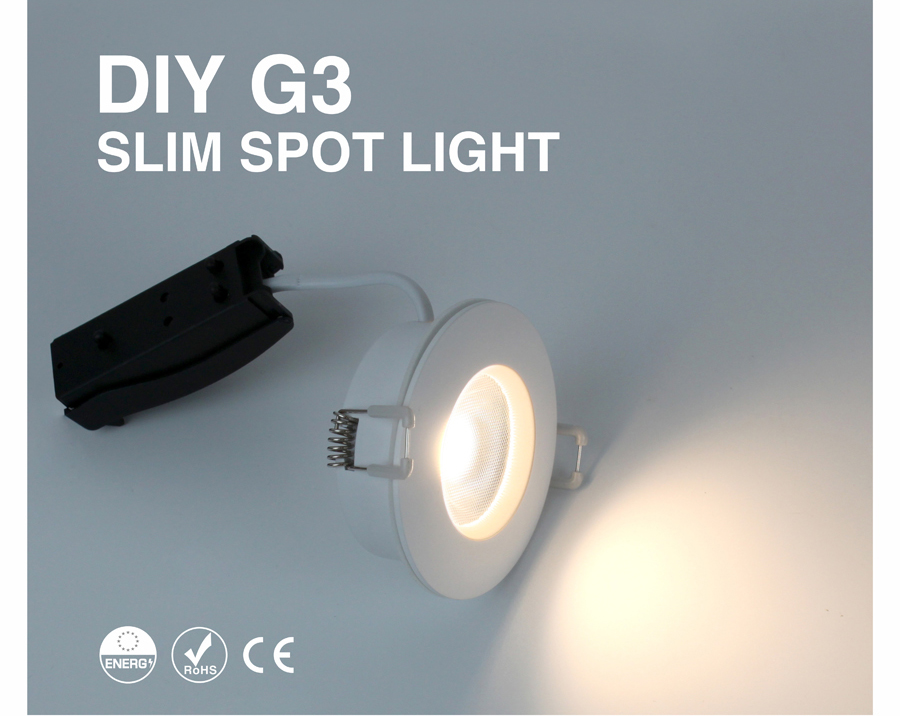 ● Features
ADAYO lighting 6W CCT3 indoor ceiling spotlights with die-casting face ring features are as below:
Aluminum heat sink

Clear light beam angle 38° with no dark spots

CE, NEW ERP, EMC, ROHS approved

CCT3 changeable switch on back

Die-casting face ring

Smooth triac dimming and front waterproof IP65

PA+Aluminum

Life span 30000hours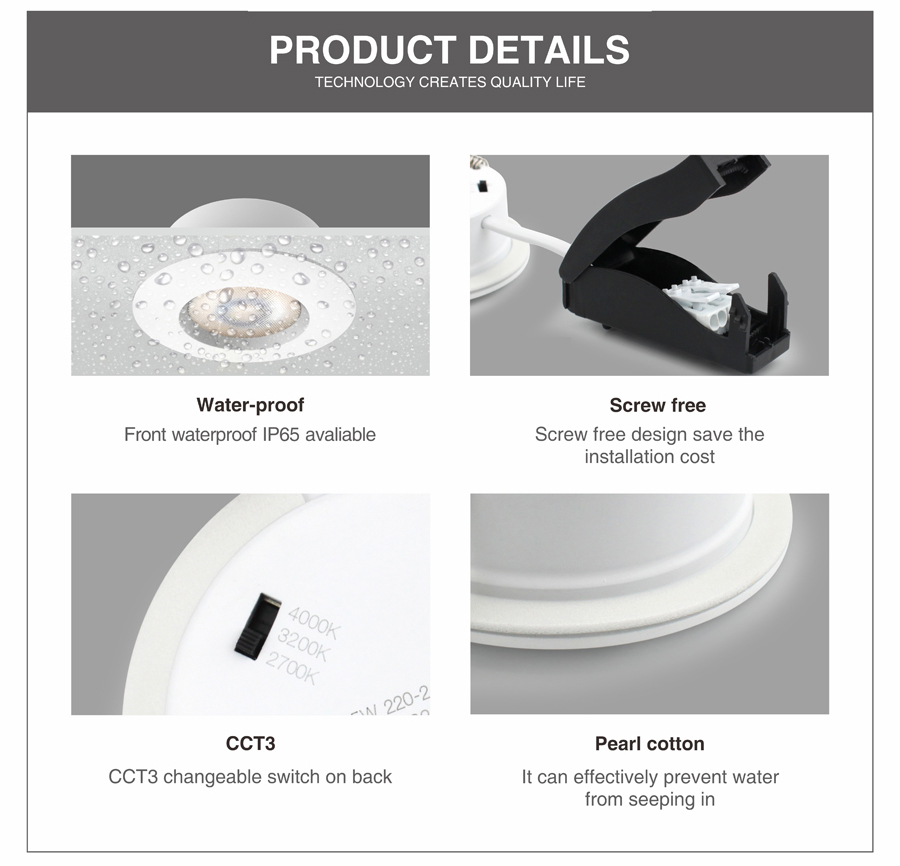 ● Applications
ROSEY 6.5W CCT3 IP rated spotlights indoor ceiling spotlights, with 38 degree angle bright feeling meet your different ceiling styles.
Living room, bedroom, bathroom, kitchen.

Residential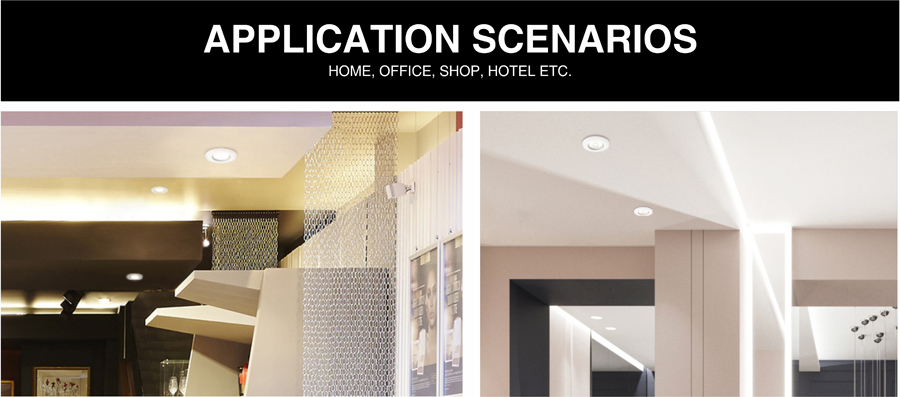 ● Specification
SPECIFICATION

Item NO.

SKU

Lumen(lm)

CRI

CCT

Watt (W)

PF

Beam angle (°)

Size
(Dia * H mm)

Cut size (mm)

926602006744

SL08-A25-007WA-8C1

570
630
630

80

F2700
P3000
F4000

6.5

0.65

38

ø85

30

ø72-ø75

926602006745

SL08-A25-007WN-8C1

530
585
585

90

F2700
P3000
F4000

6

0.65

38

ø85

30

ø72-ø75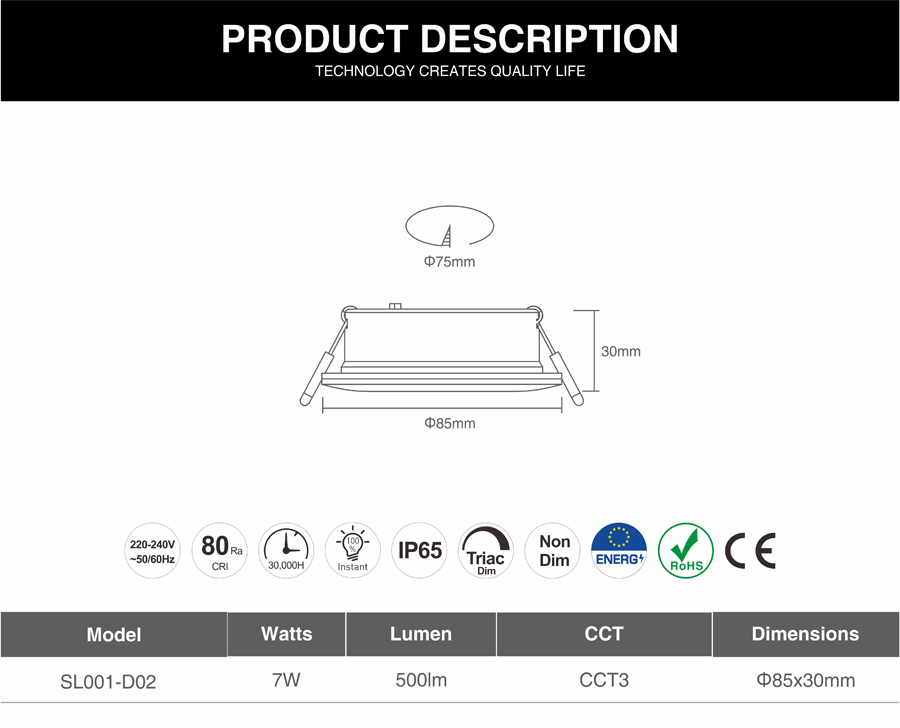 ● Options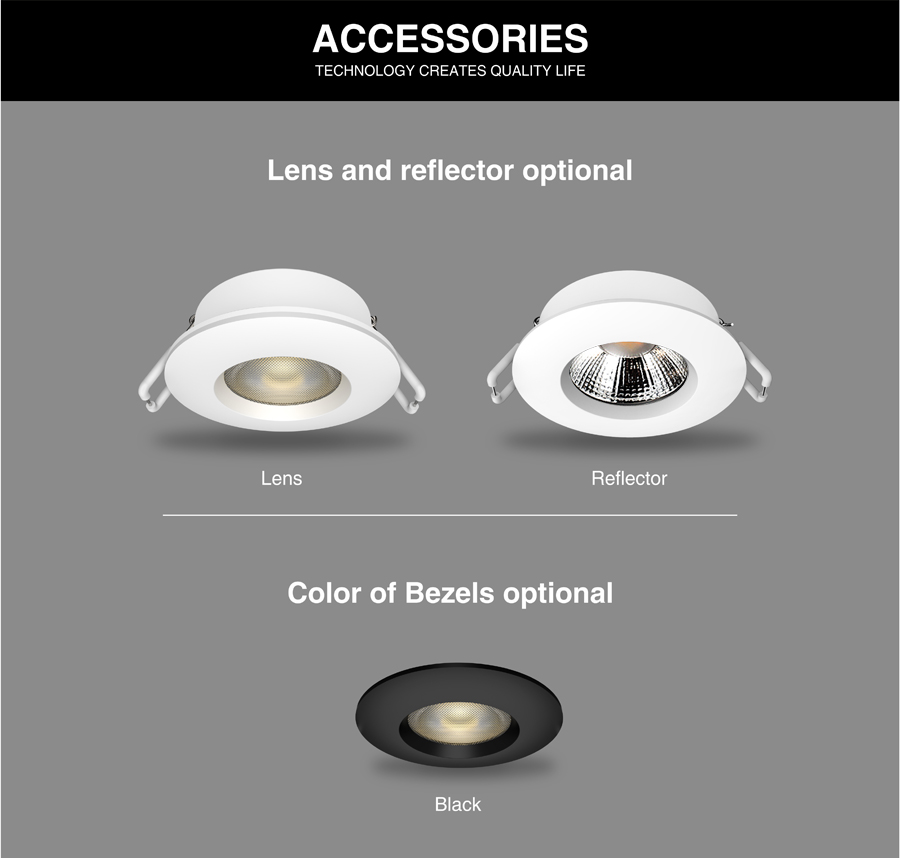 ● Product Line Drawing (Size:mm)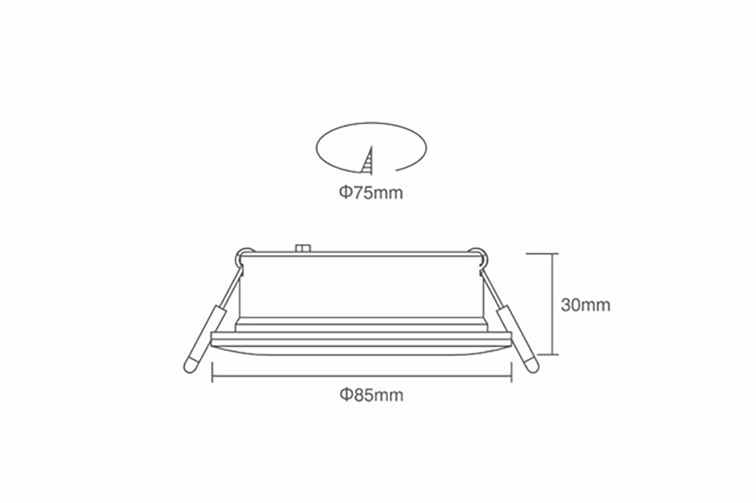 ● Installation
Make sure power is off before installation.

Cut a suitable hole in the ceiling, the hole size will show on the specification form.

Connect wires to the wire box.

Press the side spring and push the fixture fitting into the ceiling hole, and make sure the fitting is stable and firmly. (Need to be adjusted well to illuminate angle). After proper installation is confirmed, switch on the main power.

● Brief introduction of ADAYO Lighting
A wholly owned subsidiary of Foryou corporation (ADAYO, Since 1993, listed in 2017)

Industrial park: 56000sqm

Business line: LED package, LED high power driver, LED Lighting

R&D laboratory: 1200sqm with international standard

R&D team: more than 60 people, one third of them with more than 20 years of experience in the lighting industry

Work shop: 5000 SQM with more than 300 works and 50 production lines

Monthly Capacity(Pieces) : package 1000KK , Driver: Big Watt: 300K, Low Watt: 1000K, LED light: 5000K

New product lunch time: 6-10 weeks.

Payment: L/C, T/T, O/A