ADAYO Lighting Led Spot Downlight Manufacturer supply 600LM 230V IP65 Waterproof for Bathroom Ceiling 6W cool White 6500K downlight for Living Room Bedroom Kitchen, Open Hole Size68-70mm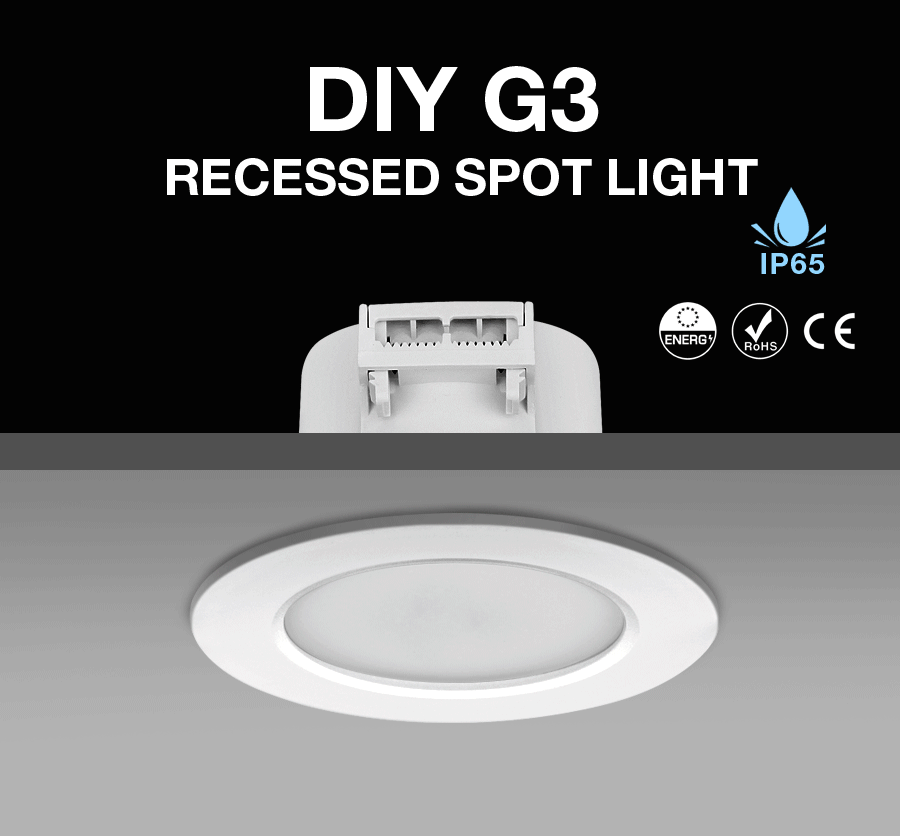 About this item
[IP65 PROOF FROM FRONT]
The ip65 led downlights is IP65 proof from front, there are PE mat on the back of the ring to make IP65 waterproof from the lamp and the ceiling.
[PROTECT YOUR EYES RA>80]
The ip65 led downlights is designed with the highest quality standards. The matte lampshade softens the light to minimize glare. Use brand led light source SMD 2835, 6500K color temperature to reduce eye fatigue, while its high color rendering index (CRI> 80RA) preserves true colors. Each light is equipped with a c onstant current chip, which prevents the LED light from being affected by voltage fluctuations, therefore no flicker will occur, and this protects the eyes. Adayo lighting also supports spot led dimmable custom.
[EASY TO INSTALL TOOLING FREEE DESIGN]
This round flush ceiling light tooling free design, The integrated design can be directly connected to a voltage of 220V~240V without a transformer, and the installation with side springs effectively prevents leakage between the lamp and the ceiling. Only one mounting hole with a diameter of 68-70 mm and a cavity depth of 48 mm is required. Make sure the ceiling has proper depth. Keep the ceiling level around the hole or disconnect power before installation.
[NEW ERP STANDER ENERGY SAVING LIGHTS]
This 6W external downlight saves over 90% on electricity cost compared to a same brightness halogen bulb. Its service life is estimated at 25,000 hours; with 7 hours of daily use, it can work normally for 10 years. The 100° wide beam angle illuminates a wider area.
[SAFE AND RELIABLE QUALITY]
Adayo downlight led 6w have been approved by RoHS/CE/ERP certification. Design integration can prevent leakage of electricity. Adayo lighting uses high-quality flame-retardant material; fire resistance index is "V0", rust prevention, discoloration prevention, scratch resistance and fast heat dissipation. ADAYO lighting led ceiling spot lights has a short circuit and overheat protection to ensure safety during use.
[ELEGANT DECORATION]
ADAYO kitchen ceiling recessed spotlights with colors bezel changable design.It is suitable for most work and living places like living room, bedroom, front door, kitchen, dining room, gallery, supermarket, shop, hall, etc.
[AFTER-SALES SERVICE]
ADAYO Lighting promise to provide you with 3 years warranty and liftime after-sales service of this external downlight. If you encounter any problems or questions during use, please feel free to contact us, we will try our best to solve them within 24 hours.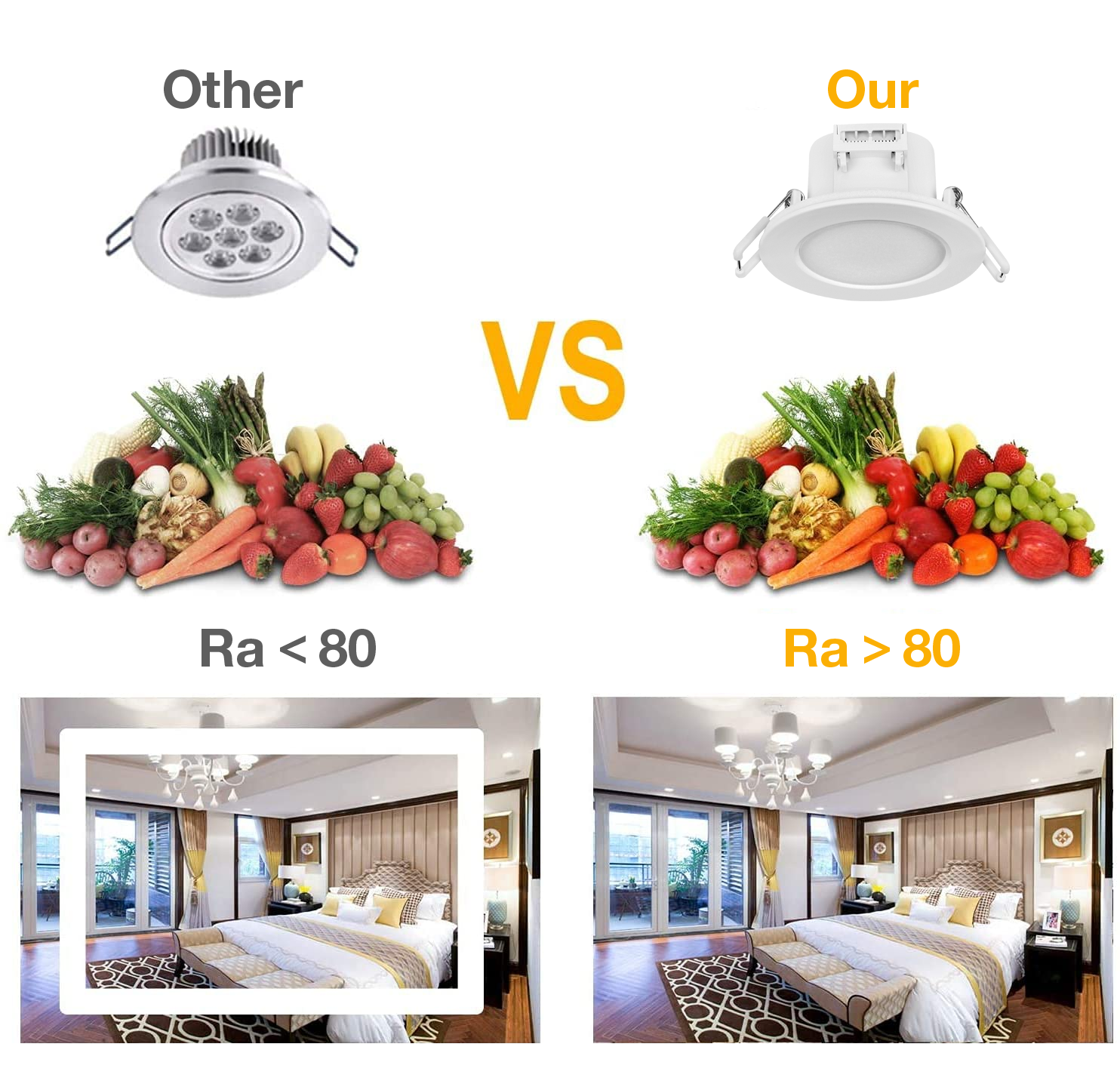 Specification: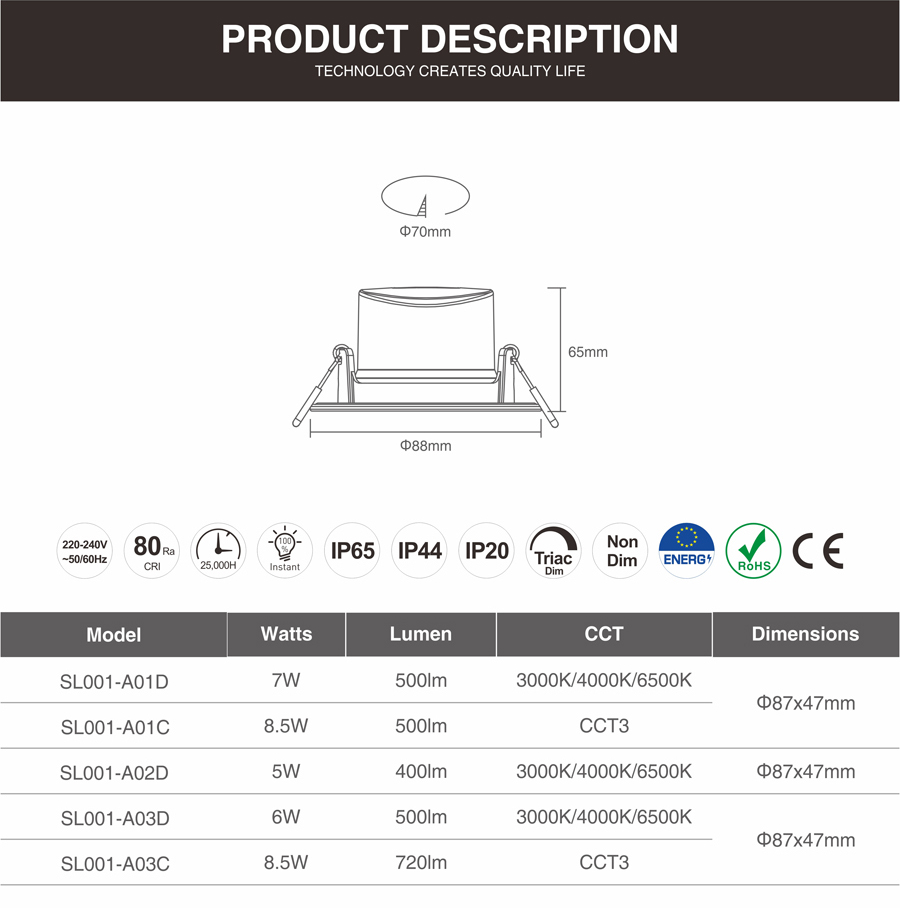 External downlight specification

| | | | |
| --- | --- | --- | --- |
| Item Name: | DIY G3 downlight Sofia-A 6500K | Input Voltage(V): | 220-240v ~50/60Hz Max.0.055A |
| Watt (W): | 6W | Lumen(lm): | 570lm |
| Code : | 926602005732 | CRI (Ra>): | >80 |
| Certification: | CE, Rohs, ERP | IP Rating: | IP65 |
| Life span: | 25000Hrs | Beam angle: | 100° |
| Warranty: | 3Years | CCT: | 6500K |
| Installation: | Recessed spotlight | Bezel: | Brushed nickel; Chrome; Silver; Black |
| Driver: | Built-in power supply | Light source: | SMD2835 |
Features:
The smooth housing ensures uniform heat dissipation, and the mini junction box is easy to install and easy to carry.

A variety of color bezels are available, stylish and atmospheric, which can perfectly match the ceiling.

Integral spring fixture retention clamps are strong and flexible and can bend up to 150 degrees making it much easier to install and mount on the ceiling.

Foam Gasket Ring provides good grip with ceiling. Virtually no UV or IR radiation.

Solid-state construction for high shock and vibration resistance. Suitable for damp locations and Type CE Rated – this light is perfect fit for installation in slopes and locations with less ceiling clearance.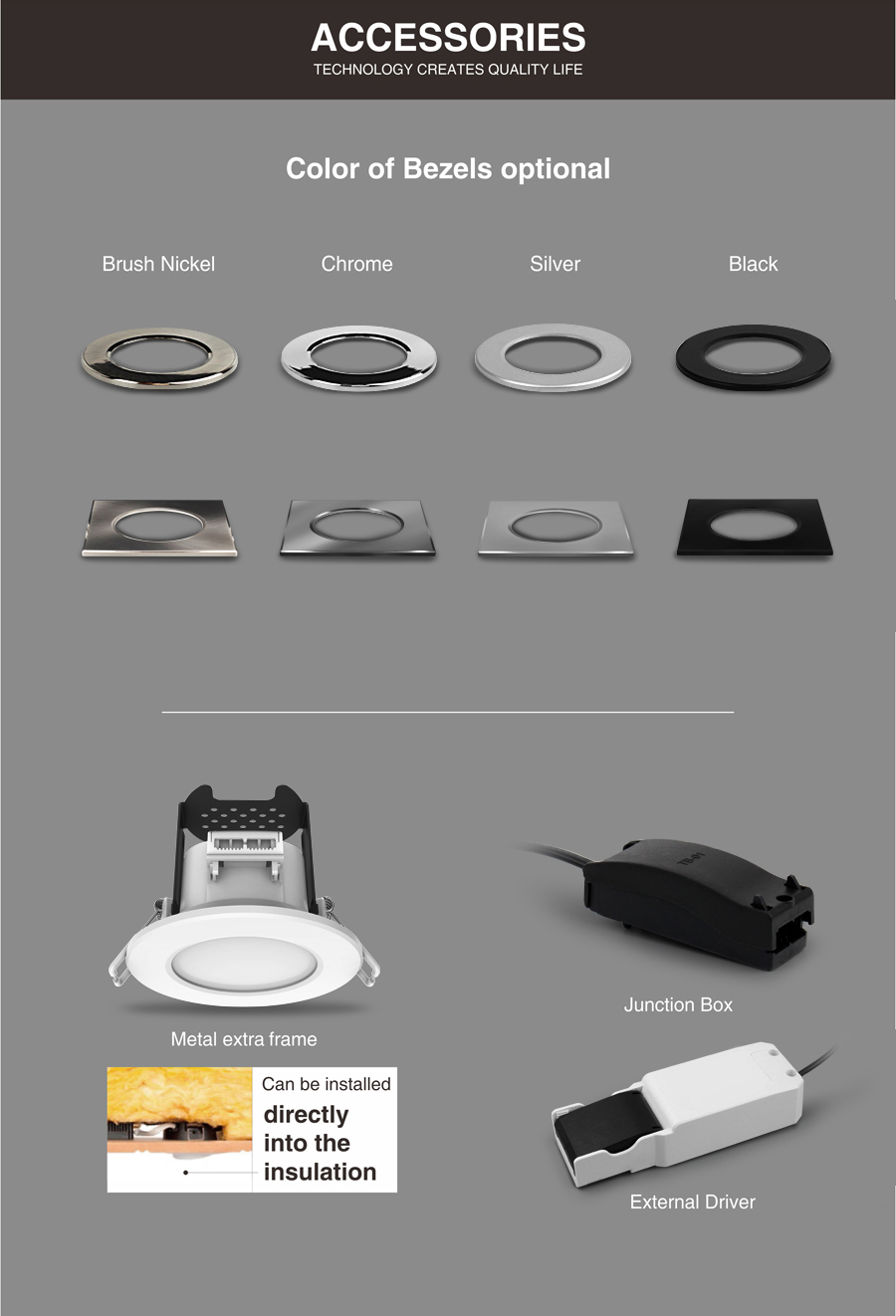 Product Details
This round flush ceiling light is screw free design, 2pin loop in and loop out.

This external downlight IP65 can be used in wet application.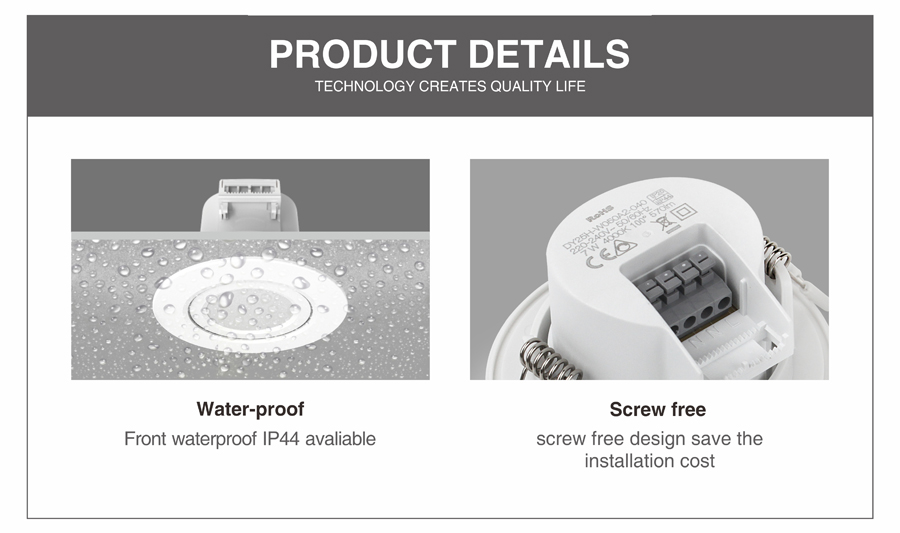 Application:
ADAYO lighting round flush ceiling light 6500k 6w external downlight IP65 from front and brush nickel bezel changeable, 6w downlight round and square bezel optional, RA>80 with new ERP application as below:
This led spotlight custom save more than 90% of power consumption without losing any brightness.
LED becomes the most popular light source all over the world. This ceiling light made of high quality metal materials, safe and long lifespan.
Perfect for living room, hall, office, store, super market, hotel residence, restaurant, hotel, hall, show room, shop window, assembly room, factory, etc.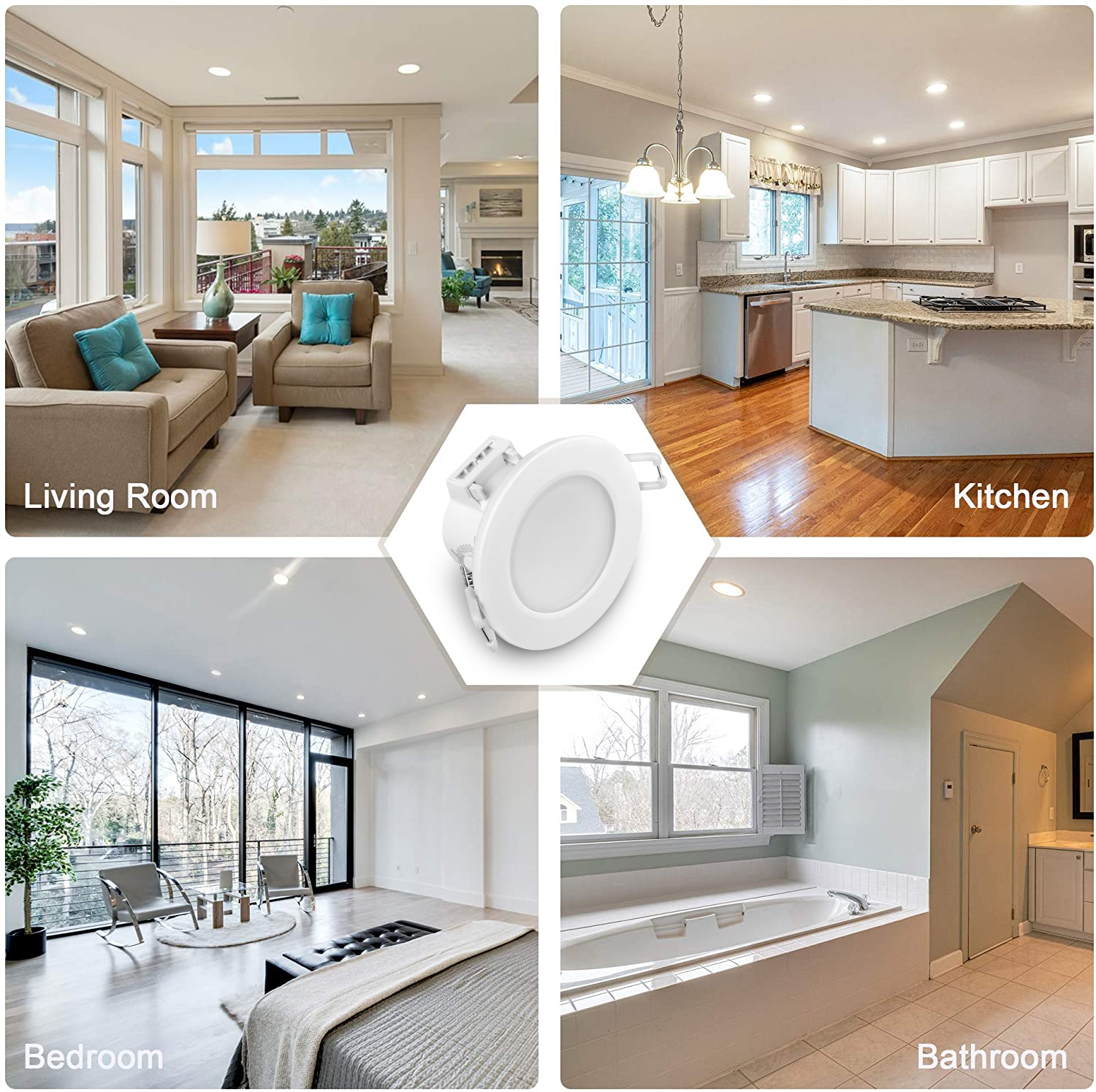 Installation Tips:
Sofia A G3 DIY downlight as a kitchen ceiling recessed spotlights IP65 from front and brush nickel bezel changeable, 6w downlight round and square bezel optional, RA>80 with new ERP is very easy intallation:
1. Make sure power is off before installation.
2. Cut a suitable hole in the ceiling , the hole size will show on the specification form.
3. Connect wires to the wire box .(image a)
4. Press the side spring and push the fixture fitting into the ceiling hole, and make sure the fitting is stable and firmly.(image b) (Need to be adjusted
well to illuminate angle). After proper installation is confirmed, switch on the main power.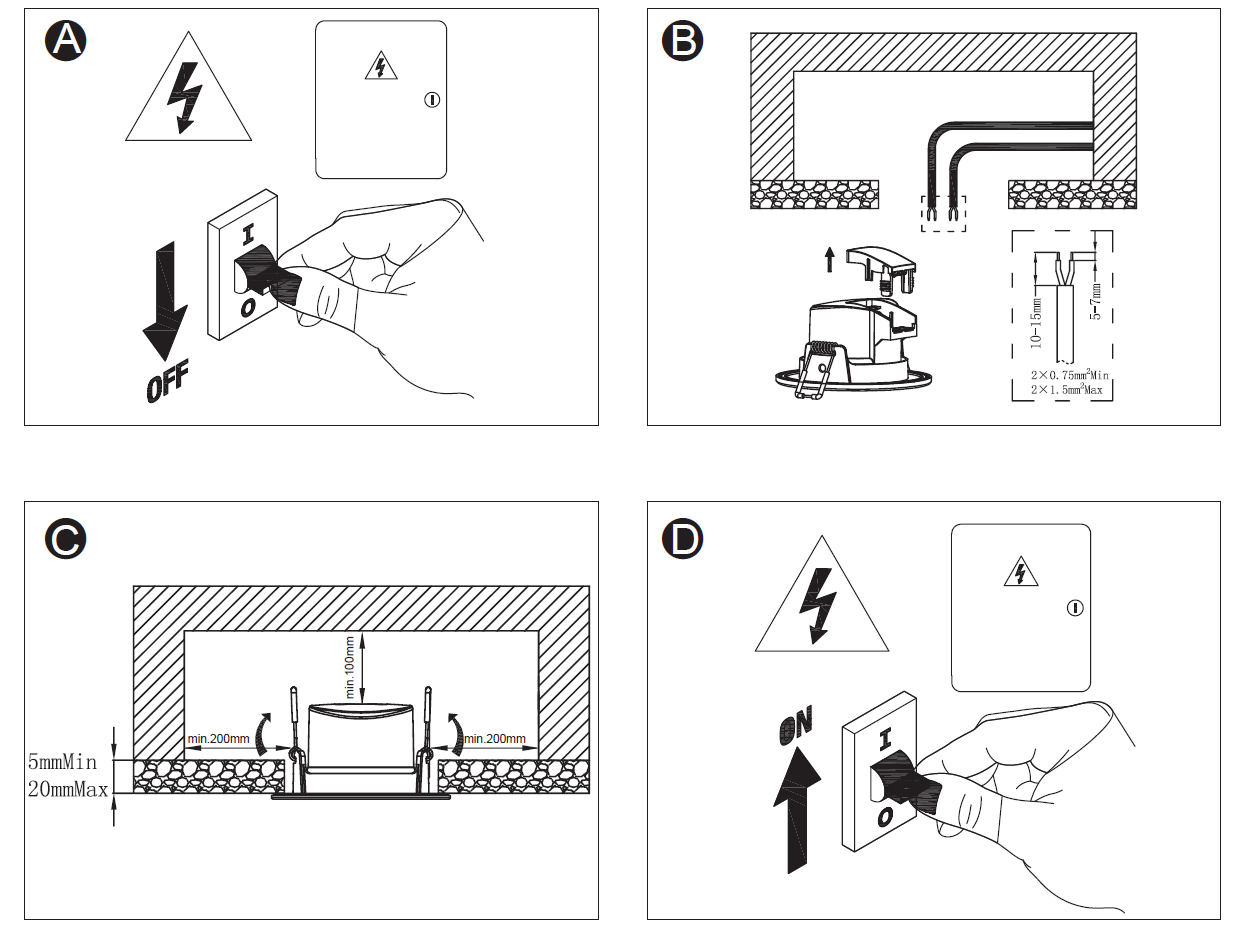 Package Includes:
1 * round flush ceiling light

1 * Manual
Company Introduction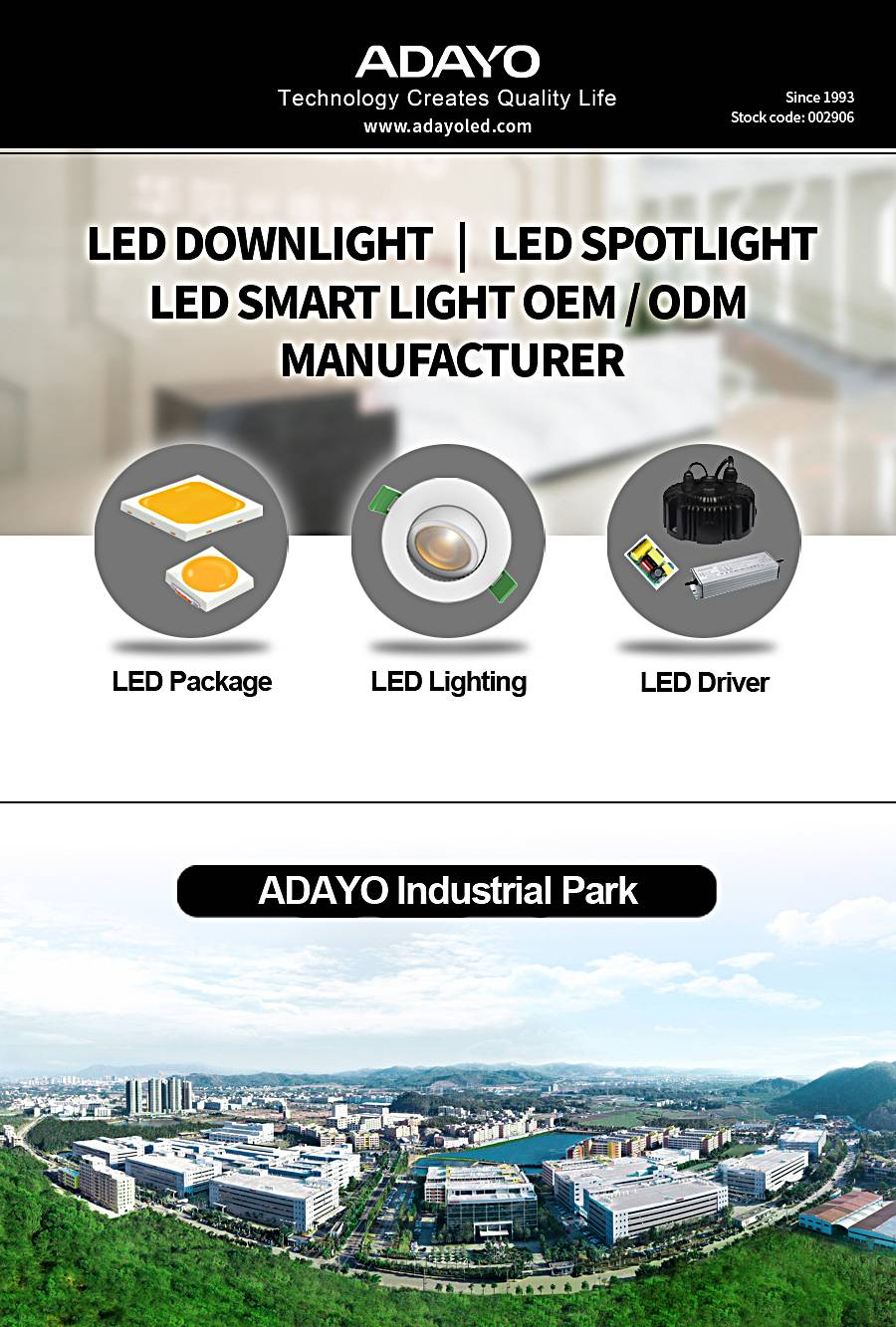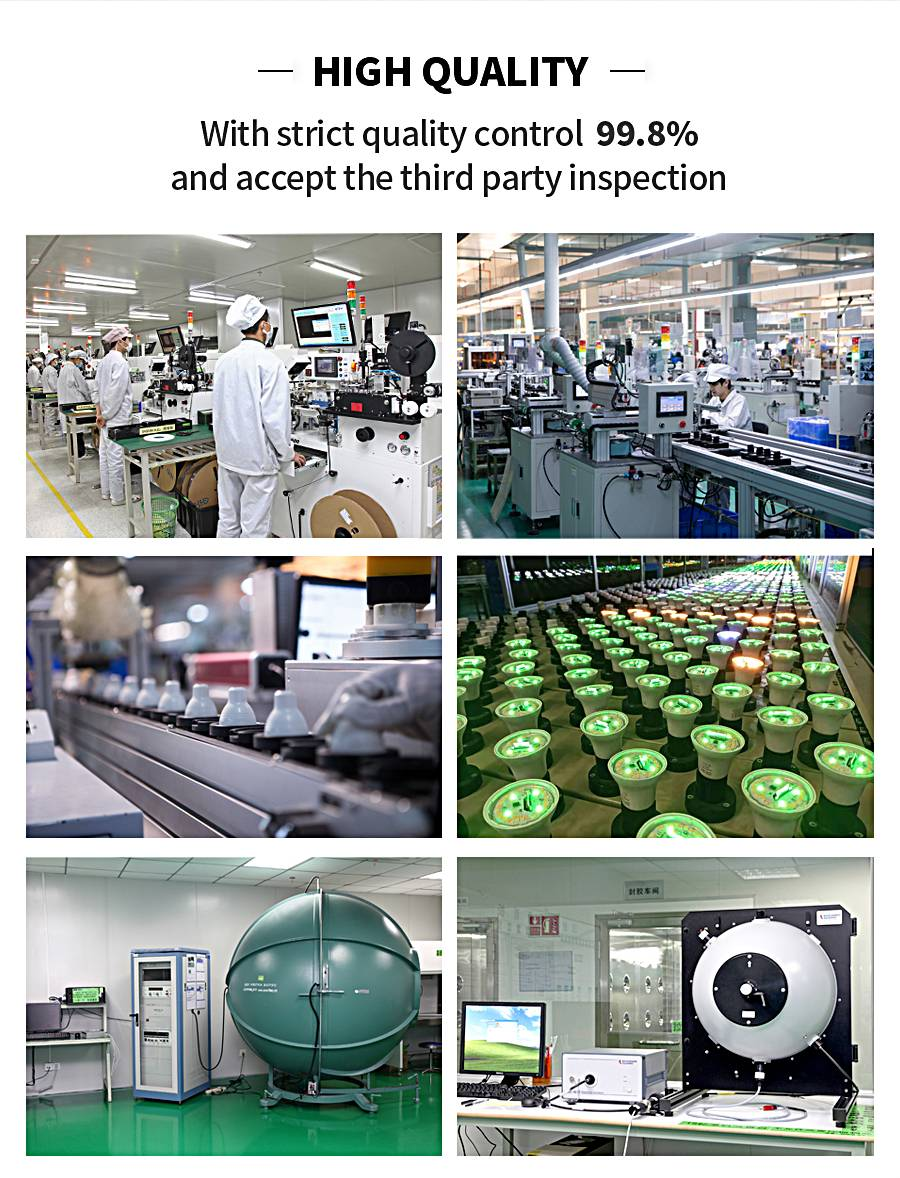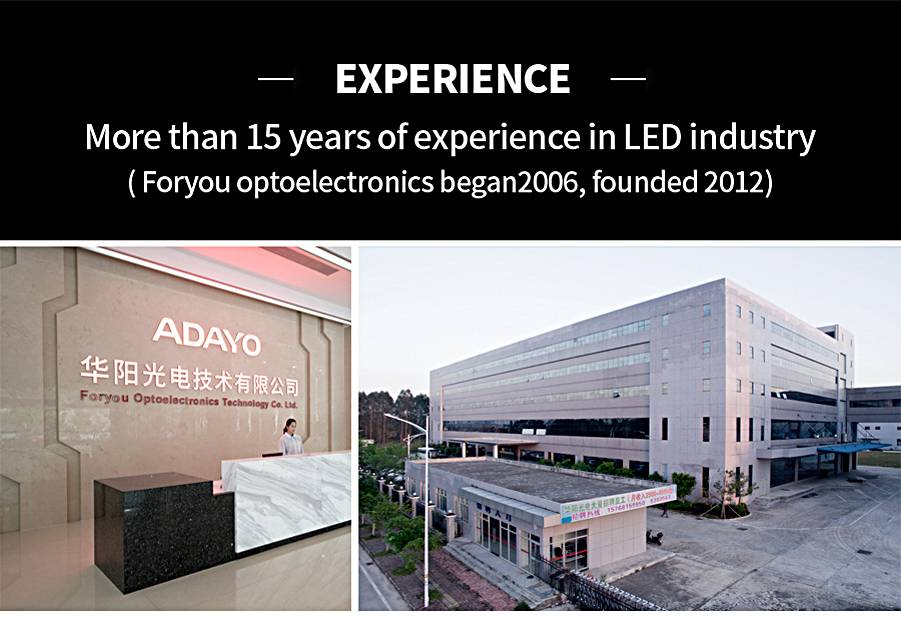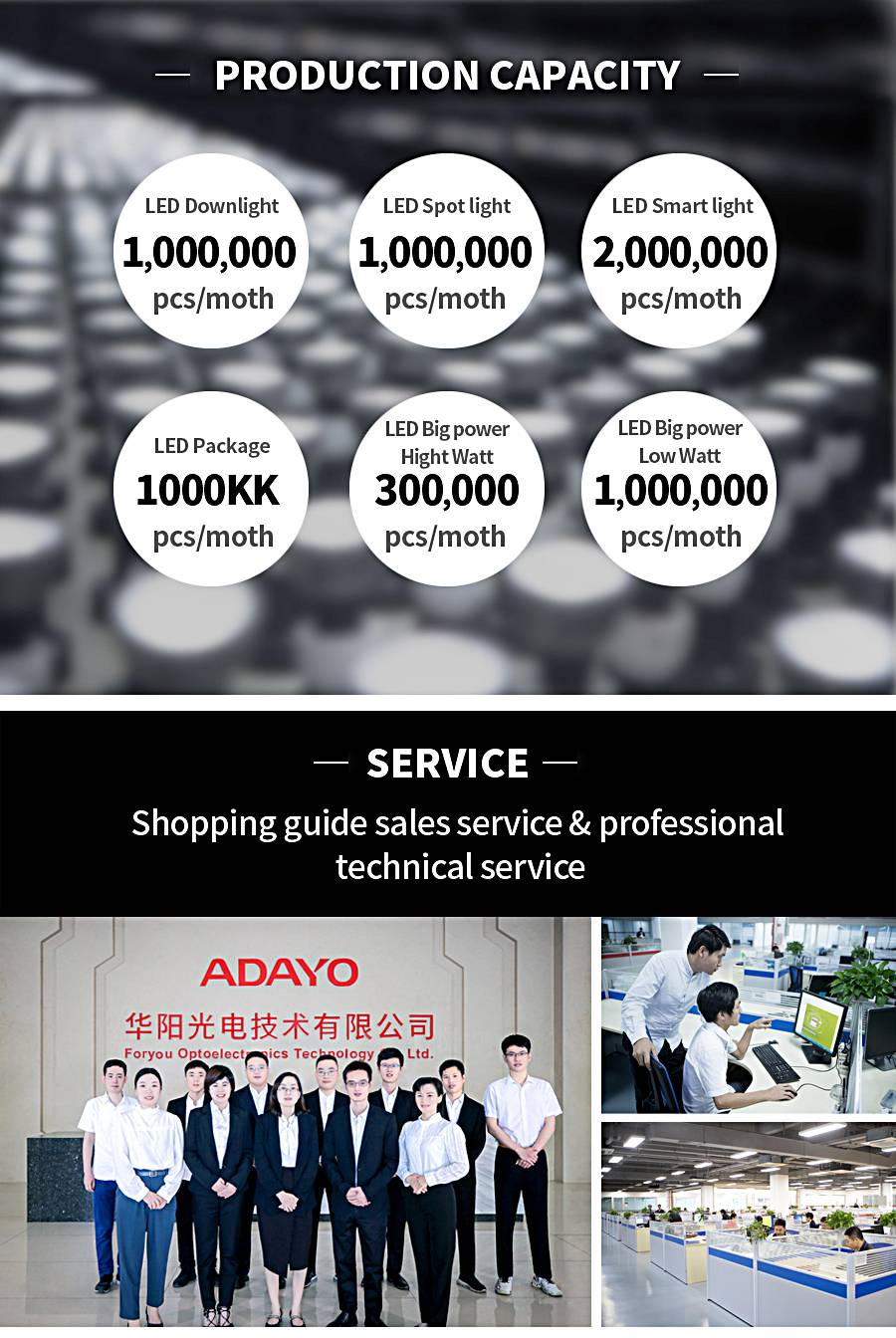 HUIZHOU FORYOU OPTOELECTRONICS TECHNOLOGY CO., LTD
ADAYO lighting led downlight supplier, ceiling light manufacturer since 1993 , listed in 2017. There are three main business line of ADAYO lighting : LED lighting, LED package and LED big power supply.

With R&D laboratory covered 1200m² with international standard;R&D team more than 60 people, one third of them with more than 20 years of experience in the lighting industry.

Work Shop 5000 SQM with more than 300 works and 50 production lines.

Website: https://www.adayoled.com/

Add: Foryou Industrial Park Area B -- Plant NO.6 No.1North Shangxia Road,Dongjiang High-tech Industry Park, Huizhou City,Guangdong Province,China

Phone & WhatsApp: 0086 13827734167

Tel: 0086-752-5300601

Fax: 0086-752-5300099

E-mail:

[email protected]