Dear Customers:
We would like to express our heartiest thanks for your great support and cooperation in the past year. Wishing you a prosperous year in 2022!
Please note that our company will be closed for the Chinese New Year celebration from 27th Jan. 2022 until 9th Feb.2022. Normal business will resume on 10th Feb.2022.
The last day of shipping-cut before CNY: 25th Jan.2022
The first day of shipping after CNY : 11th Feb.2022
We're sorry for any inconvenience occurred, and your kind understanding will be highly appreciated. For any sales inquiries and supports, please send an email to [email protected] and we will response it as soon as possible once we resume work.
Please do drop us an email at [email protected], or call us at +86 13827734167( same as WhatsApp) if you have urgent matters.
We are very fortunate to have a client like you and we wish that together we prosper to new heights. Best wishes.
Happy New Year!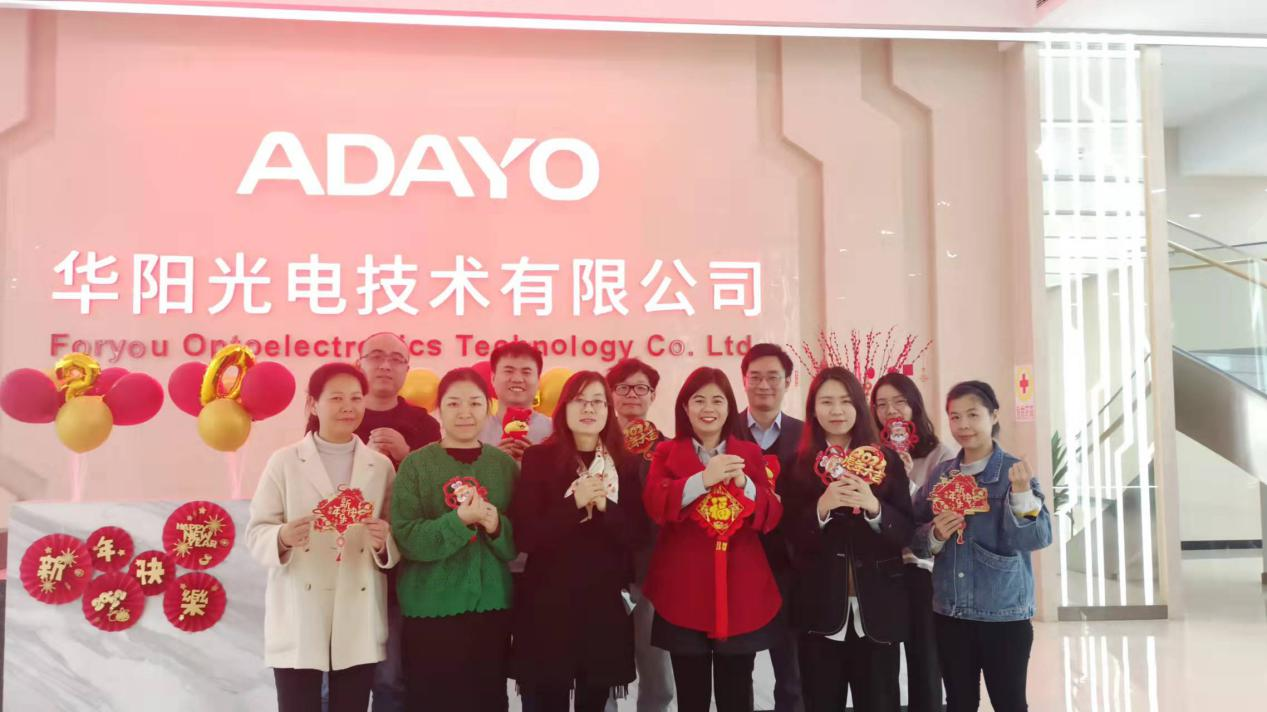 Website: https://www.adayoled.com
HUIZHOU FORYOU OPTOELECTRONICS TECHNOLOGY CO., LTD
Add: Foryou Industrial Park Area B -- Plant NO.6 No.1North Shangxia Road,Dongjiang High-tech Industry Park, Huizhou City,Guangdong Province
Tel: 0086-752-5300601
Fax: 0086-752-5300099
Email: [email protected]